Magpie Ducks
A Rare Breed of British Origin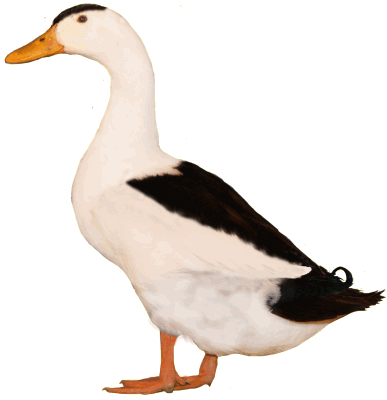 Magpie drake
The Magpie duck was developed in Great Britain in the early twentieth century. The usual colouring is black and white though a variety of blue and white is recognised and other non-standard colours have been produced.
Although classified as a light breed and a good egg-layer it has also been described as dual-purpose with "gourmet quality" meat.
For showing, the distribution of the black and white coloured feathers is very important.
Thanks to Marina Steinke for supplying the above illustration and helping with the text.
© Copyright
2022