Chinchillas
A Rare Breed of South American Origin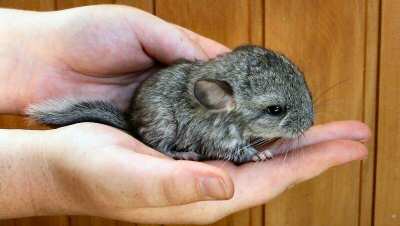 Baby Chinchilla (Photo by Gail Simons)
The Chinchilla is a native of South America. A burrowing member of the rodent family, it is found in its natural state only at high altitudes (up to 4000 metres) in the Andes, where it lives in colonies.
Its fur has been highly valued since Inca times and it was almost exterminated in the wild until strict protection laws were passed.

Chinchillas (Photo by Gail Simons)
Today it is farmed for its fur in both North and South America, but in New Zealand it is kept only as a pet.
It comes in several different shades although the principal natural colour is soft grey.
• » Breeders Directory listing •
© Copyright